Miss Monochrome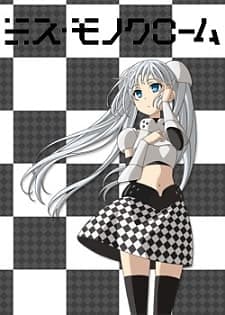 Status:
on-going
Genres:
Description:
Alternative Titles
Japanese: ミス・モノクローム
Information
Type: TV
Episodes: Unknown
Status: Currently Airing
Aired: Oct 2, 2013 to ?
Producers: TV Tokyo, Starchild Records, SANZIGEN, LIDEN FILMS
Genres: Music, Slice of Life
Duration: 4 min. per episode Read more at
Sinopsis:
"Miss Monochrome" adalah desain karakter asli dari aktris suara Horie Yui. Pada bulan Maret 2012, ia pertama kali menggunakan karakter "Miss Monochrome" adalah sebagai penyanyi virtual 3D untuk menyanyikan lagu-lagnya di konser "Horie Yui wo Meguru Bouken III ~Secret Mission Tour~". Kemudian, karakternya muncul dalam berbagai barang dagangan serta permainan jejaring sosial "Girlfriend (Beta)".